Terry, San Jose
Need A Dentist?
Check-out Dr. Tom H Clark. He's the best I've found in 36 years. If you had a bad experience with a dentist in the past, like I had, NO WORRIES. He does Sedation Dentistry as well. You'll feel no pain with the work he performs; root canals and extractions included. His staff is very friendly and highly professional. For those who qualify, he even has a "Dental Care" plan that allows you to make payments. Talk to Terry for more information on that plan.
For a pleasurable dental experience, try Dr. Tom Clark.
You won't be sorry you did.
Phil
To whom it may concern: My wife and I have been going to Dr. Clark for several years, and he has been one of the most knowledgeable and thorough dentists I have ever seen. I was very apprehensive about a crown that needed to be completed in order to avoid a root canal. After waffling for several months, I had the procedure done and the results were outstanding. His careful and precise work was a relief to me. In fact, Dr. Clark called me a couple of hours after the procedure to see how I was doing. You don't experience many dentists following up with phone calls to their patients these days, but I really appreciated it. His Hygienist and front desk staff is equally as top notch. They are always professional, accommodating and friendly.
Al
"I started going to Dr. Clark's office in 2008. I was looking for a new dentist because I do not like to take off work unless it is a planned vacation or scheduled Dr. appointment. My dentist at the time would not take early or late appointments or emergencies. So I went through the phone book looking for dentists near my home and one that stayed open late. Lucky for me I found Dr. Clark listed in the phone book, I called and was able to get a visit within a few days. I went there after work and have been going there ever since. The staff is very professional and friendly, they have always let me know ahead of time what portion of the bill insurance would pay, this was very refreshing as I had not experienced this in the past. I usually found out when I got a huge dental bill that insurance did not cover. Dr. Clark runs his office the old fashion way where patients come first and are treated with respect. give me 'old fashion' anytime.
Makes you want to see the dentist"
Jeanne
"My teeth have not felt nor looked this good in years! I really appreciate a job well done by Dr. Clark and his wonderful staff. The fillings look perfectly natural and the treatment was very comfortable. The entire office made my appointments a breeze and the paperwork easy. I highly recommend this office for anyone with teeth!"
Dan
Couldn't be happier!
At Last! I now enjoy going to the dentist.
I, and my friends, have been seeing Dr. Clark for over 4 years. He is very clear and upfront about his treatments and the costs. He is conservative with his treatments and never suggests I need extra work. He is friendly and very through with his inspections. I've had a few crowns and each one fit perfectly the first time with almost no adjustments! His assistants and hygienists are terrific, they can answer every question I have and everyone seems to enjoy working there. These are the best cleanings I've ever had. He has even offered to redo any work if I wasn't satisfied or up to his standards! My insurance (Delta Dental) always accepts his bills and his office staff is very helpful if there are problems or questions with billing.
Judy
The sedation helped me control the fear I get in the chair. So, in my opinion the sedation and a good dentist and staff have given me the power to control my fear of the dentist's chair.
Dave
If you're as anxious and uncomfortable as I am about certain procedures, consider sedation. Next to anesthesia, sedation was very simple and absolutely the right decision. I'd choose sedation again in a heartbeat.
Our practice accepts insurance from the following companies.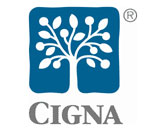 CIGNA
CIGNA offers a variety of dental plans and dental insurance to our San Jose area patients, including CIGNA Dental Care (DHMO), CIGNA Dental PPO or CIGNA Traditional.

Delta Dental
Delta Dental Plans Association is a not-for-profit organization with some for-profit affiliates as member companies. Through its 39 independent member companies, it offers national dental coverage to our San Jose dental patients - administering programs and reporting systems that provide employees and individuals with quality, cost-effective dental benefits and superior customer service.

Anthem Blue Cross
Anthem Blue Cross offers dental coverage for San Jose area individuals and families in California, including a PPO plan, and HMO plan and an international emergency dental program.
Permanent dental implant crowns
Dr. Tom Clark at his San Jose area dental implants practice offers extensive experience restoring your dental implant crown.
Our dedicated team uses state-of-the-art materials and techniques for stability and longevity. You'll enjoy the comfort and confidence of natural-looking teeth.
Adult braces for an amazing smile
Tom Clark, D.D.S. is proud to be the San Jose area braces dentist providing orthodontics especially for adults and their unique concerns. He knows that for many adults, maintaining a professional appearance during the process is of utmost importance.
He has many options for braces that are nearly invisible, yet produce amazing results. At your convenience, you can discuss a personal plan that will help you have your perfect smile.
Restorative dentistry to reclaim your natural smile
San Jose area restorative dentistry at Sedation Dentistry of San Jose can produce natural-looking results. If you have a damaged or missing tooth, we can help.
Our highly skilled team will assess your need for a crown, bridge, implant or other procedure to restore or improve your smile. Our goal is to provide quality dental care for your life-long oral health.
Six Month Smiles® for straight teeth in less time
If you're an adult wondering how to get started with nearly invisible Six Month Smiles® in the San Jose area, Dr. Clark will be happy to help. We encourage you to ask all the questions you have about how clear braces can straighten your teeth or close gaps in teeth that make you feel uncomfortable.
Our goal is to design an individual treatment plan for your situation. You'll enjoy the fast results, and the new confidence you'll feel with a bright, healthy smile.
Dentures that look great and last
If you're looking for dentures that look great and last, look no further than Sedation Dentistry of San Jose located in the San Jose, CA area. Tom Clark, D.D.S. will assess your needs and fit you with durable, comfortable, natural-looking dentures - at a price you can afford.